The first time I've not posted immediately after class. It's now Sunday, I just got back from church and I feel the need to capture some of the past couple of weeks before we head into class tomorrow. So, the normal format for this post will not be used....just some random thoughts.
Busyness
According to Webster's Dictionary, busyness is:
1
:
a : engaged in action : occupied
b
:
being in use
<found the telephone busy>
2
: full of activity : bustling <a busy seaport>
3
: foolishly or intrusively active : meddling
4: full of distracting detail <a busy design>
(http://www.merriam-webster.com/dictionary/busyness)
As I look back at the last post, I'm reminded of my struggle with margin and am putting that in the perspective of busyness. See those definitions above? Definition 1 is good, "engaged in action.....being of use". Sounds good. "Full of activity" - not bad. But unfortunately, the past couple of weeks have felt more like 3 and 4, "foolishly active" and "full of distracting detail." Sounds harsh and I know this blog (for all 3 of you reading it) is just one man trying to be transparent on his journey.....so keep in mind this journey is not just homework, class time, class prep....this journey is life. So, you get to read the good and the struggles as I've committed to be transparent in my writings.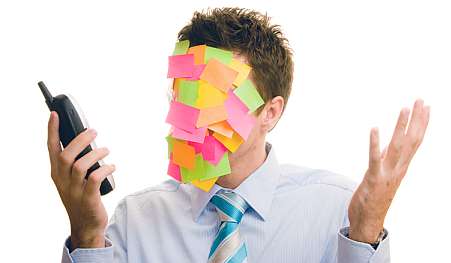 My accountability partner has asked me and prayed for me that I would be more discerning about adding margin back into my routine. I so appreciate his prodding!!
After last week's classes, I came home and went straight to bed because I had to leave for Dallas the next morning. I spent the week in Dallas working, in meetings, visiting our printer in Ft Worth and found myself completely exhausted each evening, by the time I got back to my condo. I had high hopes of catching up on some school projects and I actually did, but not until Thursday night. I got back to Austin on Friday afternoon and spent the evening with my wife, Ant, (Antoinette, but we all call her Ant).....no work, no school.....ahhhhh, margin.
I worked most of the day on Saturday writing my paper for Marketing and then went dinner with Ant. After dinner we went to Barnes and Noble where I sat with a book in their coffee shop and actually ended up watching this elderly gentleman in a wheelchair enjoying his coffee and a cookie. As I watched him, I began wondering what his life's journey had been. Did he enjoy the journey? Did he travel? Did he have family? What did he invest his life into? As he sat there struggling to get the cup of coffee to his lips just to take a sip, I wanted to go over and sit at his table and ask that he share with me his story. But I didn't, regretfully. Within a couple of minutes, his son came over to check on him, they chatted a few minutes and then they left. I probably don't do this justice in conveying my profound moment, but in those moments of observation I gained some perspective. MARGIN
I prayed last night for direction or at least discernment on what to do with all these thoughts running circles in my head. Ant and I went to the early service at our church this morning and I felt like the past couple of weeks had prepared me to hear this particular message. SABBATH. The whole message was on priorities, perspective on ownership, and rest. While the message was challenging, its timing was perfect and just what I needed to hear. So, that's all good, but what am I going to do with it? Stay tuned.....